November 18, 2018 AsktheBuilder Newsletter
Is this your first newsletter? Cool beans. Thanks for subscribing.
Have I been landing in your Inbox for months or years? Thanks for sticking around!
I've got some great stuff in this issue.
Holy tomato! Super-short recordings about each step of Meghan and Brent's new home! See below.
Problems in Philly
My good friend John sent me a link to a monster expose' story that appeared recently in the Philadelphia Inquirer.
Sadly it's nothing new to me, but it may be to you. I've known about the core issues in the story for well over 25 years.
But you should read it.
However, I want to WARN YOU - the story could depress you and fill you with angst.
Allow me to preface the story with a little history of my own.
I've been doing expert testimony in home-building defect lawsuits for twenty, or more, years. I've lost count of the times I've been deposed and on the witness stand in courtrooms.
My most recent case had me crawling around the roof of the Brazilian Ambassador's home in Antigua. Let me tell you that piracy and bad behavior is alive and well in the Caribbean. I'll never ever go back to that scary island.
About fifteen years ago, I was the lead forensic expert in the giant case that brought the huge Zaring Homes company in Cincinnati, OH to its knees. They went out of business a few months after I gave my deposition in a room filled with about 25 attorneys from all the companies and parties to the lawsuit(s).
Hundreds of the homes they built were rotting on the inside because of water leaking through the brick veneer.
The brick industry has known for DECADES that water leaks through brick and had created best practices to ensure it didn't cause problems in wood-framed homes. CLICK HERE to read about it.
But the Zaring Company didn't seem to care about best practices and left misery, bankruptcies, and probably divorces in its wake and quest for profits.
What causes the vast majority of issues in the lawsuits I've testified as an expert?
Water
The mismanagement of water.
Far too many builders and subcontractors have little understanding how to keep water on the outside of homes and how to prevent it from getting into wall cavities.
Are you ready? Remember, you might feel queasy after reading this very long story. CLICK HERE.
New House Podcast (Voice Recording) Series
The first four SHORT - less than seven minutes - voice recordings (podcasts) about Meghan and Brent's new home in Downeast Maine are ready for you.
If you plan to build a new home or a room addition soon, I BEG YOU to listen to these. They are SHORT. They take just a few minutes.
I have drawings, photos and some videos on the pages too! CLICK the headline below or the image to listen. If you like what you heard or have a question, ENTER it at the bottom of the page as a comment. Thanks for doing that.
CHECK THESE OUT: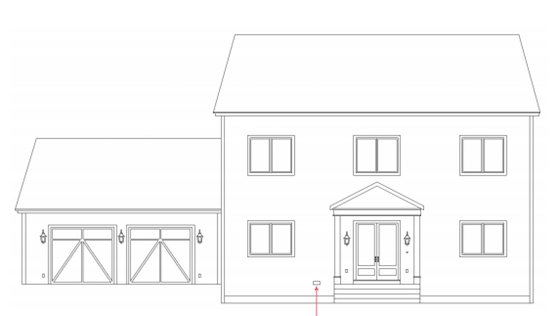 Stain Solver SALE Reminder
Do you need my certified organic Stain Solver to REMOVE stains from Thanksgiving accidents, pet accidents, filthy floor tile grout, etc.?
CLICK HERE and use the following promo code to get 10% off any purchase greater than $29.00.
T18
Are you a Doubting Thomas or Theresa? I GUARANTEE you'll be amazed at the results.
That's enough for a Sunday morning.
Thanks for listening to the voice recordings above. Did you like them?
Tim Carter
Founder - www.AsktheBuilder.com
Green Clean Man - www.StainSolver.com
Radio Waves - www.W3ATB.com
Do It Right, Not Over!