October 24, 2021 AsktheBuilder Newsletter
It makes perfect sense why you'd be mingling with Lisa, Norm, Mac, Jane, Denise and about 94 others out on the terrace looking at the leaves! This is your first real newsletter issue. Let's celebrate! Thanks for your trust.
My Favorite Season
Autumn is my favorite season. It's all about vibrant color here in the great Northeast Kingdom. Drive the back roads of New Hampshire in October and you can expect to see trees like you see below. I captured that image just south of Laconia, NH. Those are the original Boston & Maine RR tracks along the east shore of Lake Winnisquam. CLICK or TAP HERE to see the high-resolution version.


CLICK or TAP HERE to see some other fall photos. It's a magical time of year for me. Leaf peepers (tourists) come visit and clog all the roads around here for three weeks. But alas, I don't blame them. The color this year is spectacular!
Peak color arrived late this year. I think it's because we've not had any cold nights as of yet. By now, we normally would have had one or two frosty nights. A killing frost is not even in the immediate future looking at my WX app!
Do You Own a Website or Two or Three?
Do you own a website that gets a fair amount of traffic? If it's a content site similar to mine where folks come to get help, I think I can put more sweet moola in your pocket each day. Ping me saying, "Tim, show me the money!".
Best
Cleaner

On the Earth Ball

You may be a new or newer subscriber in the past few months. It's time I ply my STAIN SOLVER wares on you.

Allow me to pose this riddle to you ladies and lords. What's the real color of this baseball cap?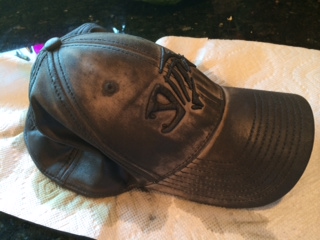 If you answered brown or beige, you're wrong. Do you think it's possible I could get you to say "NO WAY! THAT'S IMPOSSIBLE!" out loud in the next ten seconds?
Let's try!
CLICK or TAP HERE to discover the actual color of the baseball cap. Be sure to scroll down and read Georgia's short tale.
My lovely wife Kathy and I own the STAIN SOLVER company. We've been helping folks like you save hundreds of thousands of dollars cleaning countless things for over 25 years.
STAIN SOLVER is the BEST certified organic cleaner on our Earth Ball (planet). STAIN SOLVER will clean ANYTHING that's water washable.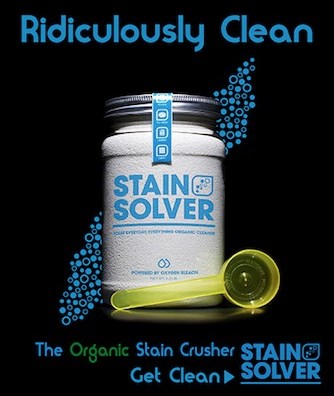 Thousands of other Ask the Builder subscribers are happy STAIN SOLVER customers. It's time for YOU to become one too.
CLICK or TAP HERE to watch a few videos of how I use it.
SIDEBAR: Can you see how warehouse got its name? It's where you find/store wares.
DIY Plumbing - Save HUGE
$$$$$
Several days ago, I did a short consult call with Jeff. He had some troublesome corrosion on his copper water lines. To make a long story short, I shared how he could cut out the bad sections of tubing and put NEW in with NO SOLDERING!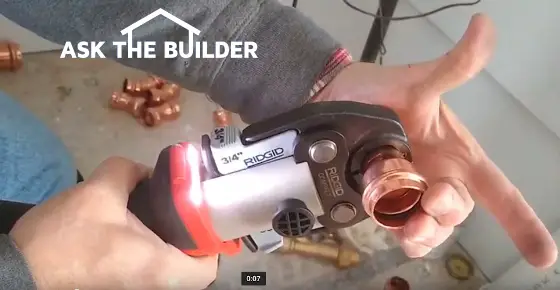 I said, "What if I told you that you could create a leakproof joint in about five seconds with NO THREAT of burning your house down? You just use the modern press fittings."
CLICK or TAP HERE and see how you can create joints using press fittings like a pro.
BTW, working with Uponor PEX water lines is just as easy. CLICK or TAP HERE and be sure to watch the video of me creating a PEX joint in seconds.
Dishwasher Tip
Moments ago, I just unloaded our dishwasher. I thought, "Jeeez, these glasses look like they weren't washed."
I decided to inspect the washer arm that's responsible for washing the glasses. It's under the top slide-out tray. You can easily detach it from the tray by rotating a ring on the center of it.
Sure enough two of the ports where water's supposed to squirt out were BLOCKED by pieces of pasta. I know what you're thinking, "Tim, don't you rinse off your dishes before putting them in the machine?"
Well, I'm not the only one that loads the machine and believe it or not the companies that make the soap that's used in dishwashers advise you to put the dishes in the machine with some food scraps on them! Read the label on your soap if you don't believe me.
I then mumbled, "Hmmmm, I've not cleaned the filter recently."
When was the last time you deep-cleaned your filter?
What? NEVER? Are you serious? Do you know where it is? It's at the bottom of the dishwasher pan. You can see it when you slide out the bottom tray.
This filter is there to protect the pump that circulates the water within the machine. But it collects GREASE and all the water used to RINSE your dishes passes through this filter multiple times in the rinse cycle.
My filter was a mess. It had all sorts of grease clogging the fine screening. Right now it's soaking in a solution of, what else, STAIN SOLVER!
After a few hours, it looked like new. I just touched it up with a brush and some dish soap to make it look new. See for yourself:


CLICK or TAP HERE now to ORDER some STAIN SOLVER.
That's enough for a Sunday.
Tim Carter
Founder - www.AsktheBuilder.com
Super Clean - www.StainSolver.com
Telegrapher Tim - www.W3ATB.com
Do It Right, Not Over!
P.S. Infrared photos can show you where you're losing heat. They can even show you water leaks you don't know about. Now's the time to consider getting an infrared camera that attaches to your smart phone. Look at this photo.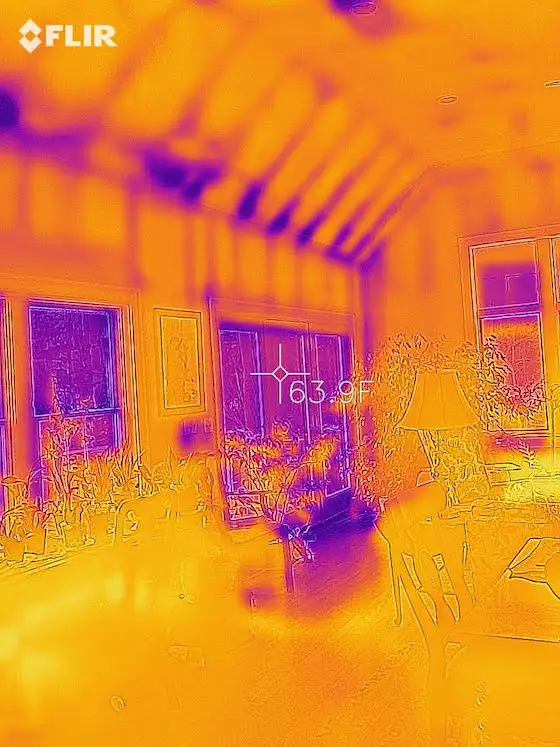 HOLY TOMATO! Look at the COLD spots in the sloped ceiling!!!!
CLICK or TAP HERE to see even MORE disturbing infrared photos and for a link to the infrared camera I use.