Podcast 9
Ask the Builder Podcast 9 Highlights:
Gary's got questions about his polybutylene water lines. Tim has answers.

Steve's got a slow flushing frustrating toilet. Tim shares how to restore it in just hours

Andy's got wood rot in some bay windows. Tim has a magic epoxy that will do the repair

Tim shares a story about how to have a stress-free construction job. NOTE:

Transcript of this story below.
Home Improvement and Home Construction Podcast
Photos, Links and Great Stuff:
CALL 1 Gary's Polybutylene Pipe Problem: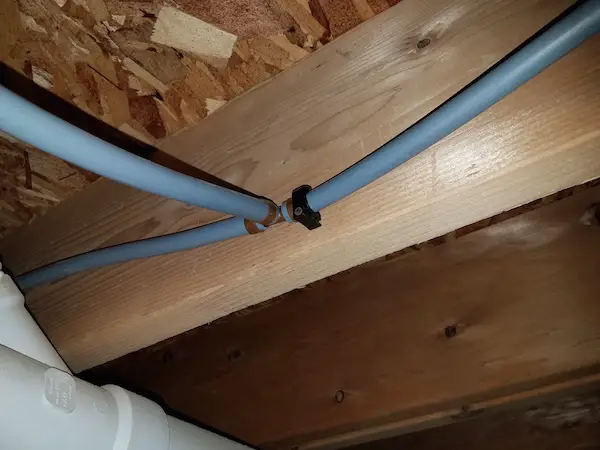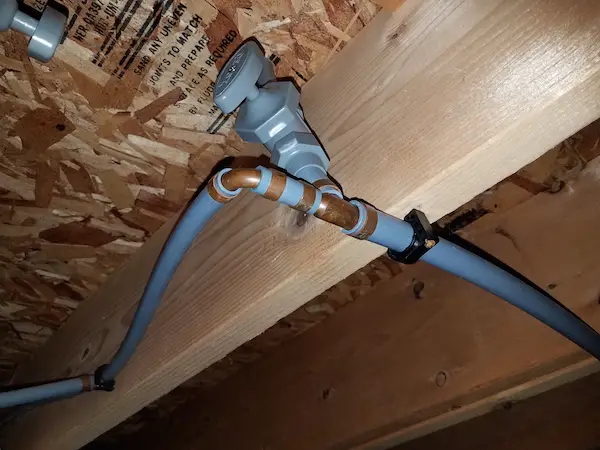 Related Links:
It's Easy to Install PEX Piping
Call 2 - Steve's Slow-Flushing Toilet
Here's the actual before and after video footage Steve sent me!

Related Links:
How To Use Muriatic Acid to Fix a Slow Flushing Toilet
Call 3: Andy's Rotten Window Sills
: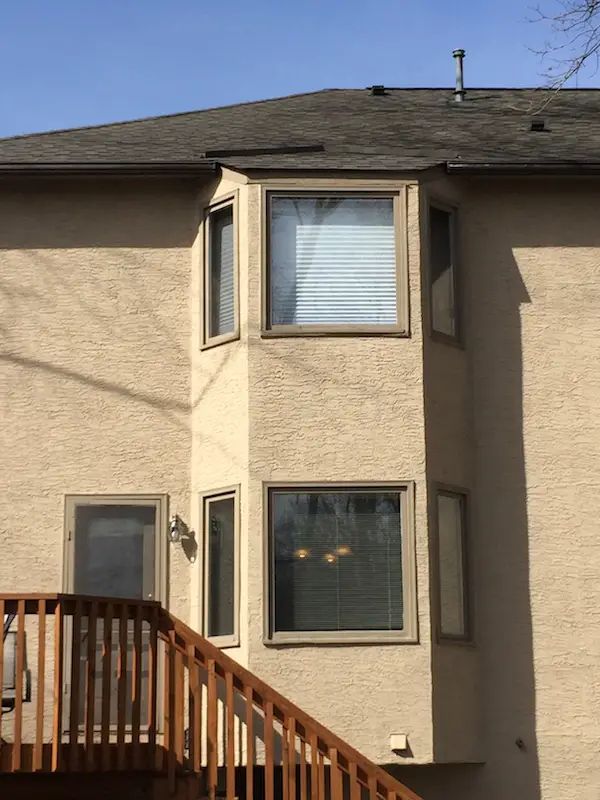 Dick Bruder's Magic Binder & Money Story
Mark Ossege connected me to Hans Nuetzel. Hanz was a commercial architect that worked for the GBBN architecture firm in Cincinnati, OH. He drew plans diligently at his desk for no less than twenty years, but his hobby was designing new custom homes.
He did this for Mark Ossege. Mark was a young grocery store owner and Hans drew the plans for Mark's modern home. I was the lucky bidder and it was the first custom home I built.
Hans was a damn good architect and his plans had quite a bit of detail, but they weren't perfect. There were always lots of things the builder needed to know and those questions were directed at the homeowner.
Hans ran with the elite crowd in Cincinnati and all those bluebloods passed around his name. That's how I came to meet Dick Bruder. Dick had Hans draw up a set of plans for a detached garage, pool bathhouse and man cave building. Hans was an expert in getting secondary buildings like this to match the house in every detail.
Hans asked me to bid this job. I did as I knew Hans' clients were good people. One day, I picked up my phone and Dick was on the other end. "Tim, it's Dick Bruder. I want you to build my pool house. Can you come over for a pre-build meeting this weekend?"
I thanked Dick for his trust and of course agreed to stop by his home. I had attended countless meetings like this in the past and I felt this one would be much of the same. Dick would have lots of questions and I'd have lots of answers.
It's important to realize I knew the importance of being on time. In fact, I was always a little early to meetings. Someone once told me, "If you're on time, you're late." Walking into a meeting just as it's about to start can create all sorts of secondary problems, but I digress.
Dick met me at the door and showed me into his dining room. There on the table were two large binders. I didn't think much of it at the time. He asked me if I wanted anything to drink and I do remember asking for some water as I thought I'd be talking quite a bit.
After retrieving the water, he sat down and said, "Tim, I'm excited to work with you and can't wait to get this project started. I asked you to come to the meeting so we could get on the same page."
He then added, "I work at Procter and Gamble and have lots of responsibilities. I also have to do quite a bit of international travel. If you have any questions about this project, I'm not going to be able to take your calls. That's why I created these binders. Down at P & G, we do these for all our construction projects. Open yours up and look at it."
I did as Dick instructed and lo and behold I was dumbstruck. As I turned each page, I discovered everything that Hans could have put in his drawings but didn't.
Every single product that was to be used in the project was already selected. Every paint color was specified. The actual paint chips were glued into the binder.
It was the most amazing thing I had ever seen. My first thought was, "Holy tomato, this is going to be the most profitable job I've ever done." Why? I'd not have to waste any time waiting for a homeowner to make a decision and there were going to be no change orders!
Another key point is I had yet to open my mouth after asking for the glass of water. "Tim, what do you think? Do you have any questions?" I think I said something about how he was the first customer to ever have thought everything out. He loved that answer, and it was true.
"Well Tim, then all I need to know is how you get paid."
I told him my policy was to just give him a bill at the end of each month for the work completed and for all material that was on site. I just asked that he pay the bill within five days.
"That's not an issue. You'll always have your money on the fifth day."
The job took about three months from start to finish. I only talked to Dick one time and he called me. The topic of the discussion was about parking arrangements at the top of his driveway. His wife was upset that she had to sometimes wait for us to move our trucks if she was in a hurry to leave.
It turns out the job was my most profitable one ever and Dick and his wife were super happy with what I and my subs produced. There was no drama, and happiness ruled the day.
If you want your future encounters with your contractors to be stress-free, then do what Dick did. Today though, you can do it all electronically and there's no need for a bulky binder!
Never forget    -    Do It Right, Not Over!
Subscribe to the AsktheBuilder Podcast