Rough In Basement Bathroom

Rough In Basement Bathroom Podcast:
Tim Carter talks with Bill in Virginia. Bill has to rough in his basement bathroom in a new location. He has to move it about 15 feet. 
Bill wonders about venting the bathroom and Tim has the answer. Tim's been a master plumber since age 29 and has had to rough in a basement bathroom a time or two or three.
Here are some photos of Bill's situation and Tim offers up an isometric drawing of how to install the drain and vent piping.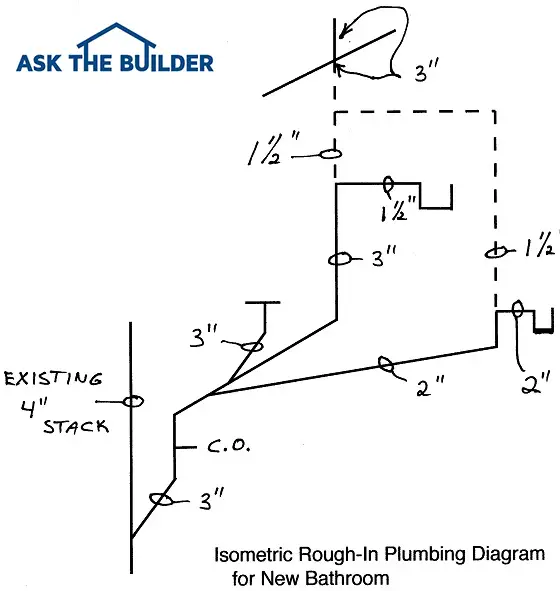 CLICK or TAP HERE to get FREE BIDS from local plumbers who will install the piping if you don't have the courage Bill has!
Related Links:
How To Draw Plumbing Plans Like a PRO
Home Improvement and Home Construction Podcast
Subscribe to the AsktheBuilder Podcast