September 8, 2019 AsktheBuilder Newsletter
Are you a new subscriber? Don't hang out along the wall like I did at freshman sock hops. Get out here on the floor and dance like the rest of us. It's fun!
Seasoned sock-hopper? Yeah, you know I'm listening to some great tunes in the background as I create this issue. CLICK or TAP HERE to peer into my playlist. It's that kind of morning.
Will Your House COLLAPSE?
Not a week goes by where I don't get a question or two like this:
"Dear Tim,
I need to know if I can create an opening in a wall in my house so two rooms sort of become one. What kind of beam do I need and how do you go about installing one?"
or how about this one:
"Hey Timbo,
I want to build a retaining wall about seven feet tall. What are the chances of it tipping over on me in five years?"
What do you think it costs to have a residential structural engineer come by your home for a consult and educate you on what to do so you don't have a structural failure?
$200, $300, $500?
What if I told you there's a good chance you could get most structural questions you might have answered for just $7?
Yep, SEVEN US Dollars.
I decided to put on SALE a well-hidden gem that's been in my shopping cart for over fifteen years.
It's a homeowner-friendly eBook about all the structural things in and around your home. It could SAVE YOU THOUSANDS of DOLLARS.
It's written for NON-ENGINEERS so you can UNDERSTAND it.
It even includes a RARE structural terms GLOSSARY!!!
I do a HORRIBLE job, in my opinion, of telling you about lots of my products. Stain Solver is an exception.
You can get my Basic Structural Concepts eBook right now and SAVE 60%.
That's NOT a typo. 60% off. But for only one week.
CLICK or TAP HERE to get it. It's an INSTANT Download. Remember, this is a PDF eBook you read on your phone, tablet, or computer.
Sweet Klein Personal Worklight
I've seen so many new products in my career, it's pretty tough to get me excited.
Well, Klein Tools must have hired some of the most ingenious engineers out there. It took me thirty minutes to lower my pulse rate!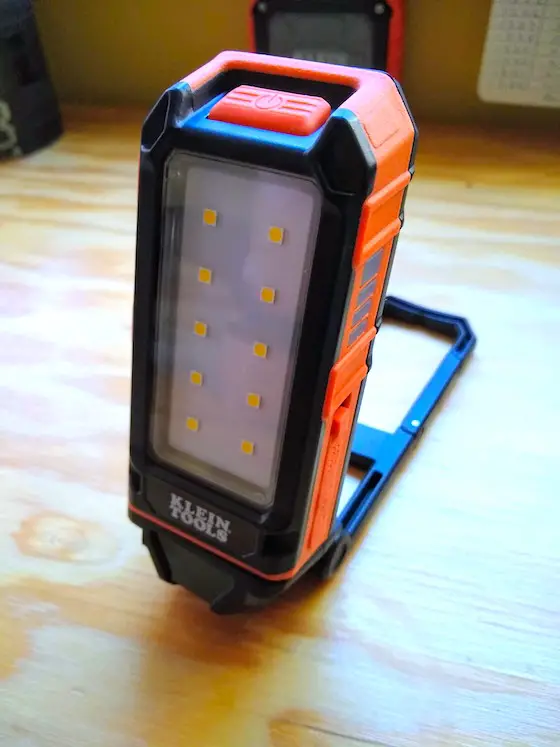 CLICK or TAP HERE to discover WHY I loved this dandy little worklight.
I GUARANTEE you'll want one after you can see all it can do.
Hoover Cordless Hand Vacuum
Here's another handy tool I've been testing for about a month. This one is also a winner.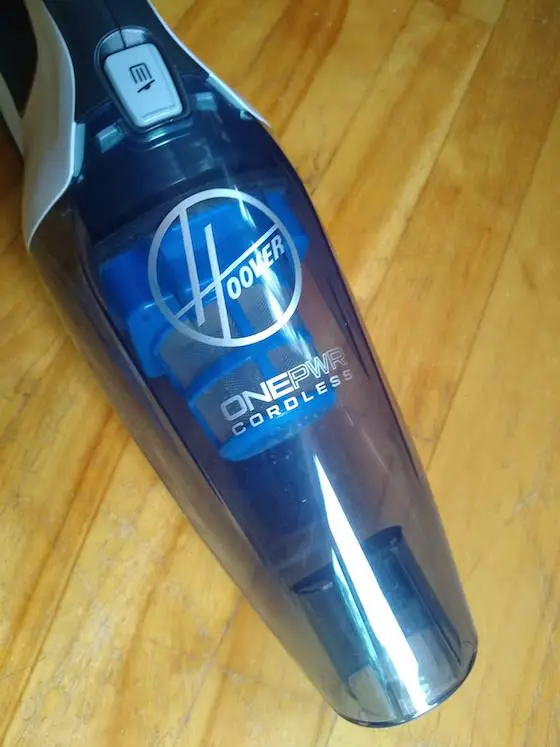 I've rarely used a hand vacuum over the years. Don't ask me why. The steps up to my man cave above the garage get dirty and it's hard to clean them.
Well, it USED TO BE HARD.
CLICK or TAP HERE to see a bunch of photos of this new cordless hand vacuum.
With Christmas looming right around the corner, now might be the time to snag a few for gifts.
Cement Stucco Crack Repair
How would you repair these stucco cracks so they don't come back?
CLICK or TAP HERE and discover if your method is copacetic.
Did you even know you could still buy that metal product? Come on, tell the truth!
I had a respected California artist contact me this past week asking about how to do a certain thing with concrete and I told her about that metal. She had never heard of it and it was the EXACT PRODUCT she needed to complete a project she was working on.
Who knew AsktheBuilder could come to the rescue of the art community?
That's quite enough for a Sunday morning.
I'm wearing a dark blue solid shirt with a two-toned blue bow tie to church this morning. I know a few of the women are going to say how it makes my eyes pop. 🙂
Tim Carter
Founder - www.AsktheBuilder.com
Get Certified Organic CLEAN - www.StainSolver.com
Pounding Brass Next Saturday in COSTUME! - www.W3ATB.com
Do It Right, Not Over!
P.S. Do you live near central NH? You may want to come to see me next Saturday from 11-4 operating an old-fashioned Morse code key in the telegraph office of the Ashland, NH railroad station. It's their 150th anniversary celebration. There's even going to be a SPECIAL train ride from Ashland to Plymouth, NH. CLICK or TAP HERE for ticket information!!!!
I'll be dressed in period clothing including a green visor, black sleeve socks, and a handsome bow tie. Do you know why telegraph operators, accountants, and draftsmen wore green visors all those years ago? I didn't think so.