April 9, 2020 AsktheBuilder Newsletter
Let's start with a question. Can you hear the guitar picking in the background? Welcome! If you're a new subscriber I can see that quizzical look on your face. I like to listen to music as I compose the newsletter each week. Do you like your eggs runny? Or think crossing your legs is funny? Can you ponder for a moment what tune is bouncing off the walls of my man cave? opens in a new windowRIP John … I'm going to miss you.
And you! There's a good chance you've been a subscriber so long that you remember the day I announced the Kickstarter project where I spent six weeks building a deluxe two-story shed.
I know Robert remembers because he rode his motorcycle from the Baltimore area to work with me for a week. He had the foresight to realize he could dip himself into the magic waters of hard-core rough framing while working alongside me.
Do you want to reproduce my shed or a smaller version in your yard? opens in a new windowCLICK or TAP HERE and you'll be BLOWN AWAY by the plans.
My Sewer Backup <RANT>
Two days ago, the sewer line under my house got clogged - again. It last happened about sixteen months ago. This time I was furious!
opens in a new windowCLICK or TAP HERE to discover why it happened and what I'm now doing to make sure it NEVER HAPPENS again. Right at the top of the page is my latest podcast about the crappy event - pun intended.
Be SURE to listen to the podcast if you want all the details. All you have to do is click the round orange/red PLAY button to get started. The player at the top of the page looks like this:
opens in a new window

Repair/Restore Countertops
Money might be pretty scarce right now in your house. Or maybe you've always been thrifty. Do you have a plastic laminate (Formica or Wilsonart) countertop?
Does it look worn? Does it have a chip or a scratch? Do you want it to look like a NEW granite top?
You're NOT GOING TO BELIEVE the video you're about to see. It shows how to transform a plain-vanilla countertop into a stunning centerpiece in your kitchen.
opens in a new windowCLICK or TAP HERE now to see what's possible. You can do this transformation. You do NOT need pro skills!
Listen to the podcast at the top of the page while you're at it!
Crazy Clean Carpets
Kathie emailed me a few days ago. I had shared some advice with her about how she could make her carpets look brand new. Here's what she sent me:
"We used opens in a new windowStain Solver on that carpeting as you directed, and we are VERY pleased with the results.

1. We mixed well: 1 cup SS to 1 gallon of HOT tap water and poured this into a garden sprayer. I remember you telling me to make sure ALL of the Stain Solver was dissolved so it wouldn't clog the tip of the sprayer.

2. We sprayed the carpet well, and let it sit for 30 minutes.

3. We poured 2 gallons of HOT tap water (with 1 scoop SS mixed well) into the rental machine's "soap" container. (NO additional soap was used)

4. Then we used the machine to scrub the fibers, then extract the liquid/dirt.

Voila!! Amazing improvement ... and we will not procrastinate in doing this more often now that we know how to keep our carpets looking clean.

So, I ordered additional Stain Solver ... since we have a list of things as long as our arms that we can clean/improve with this great product.

MANY thanks, Tim!"

Kathie
opens in a new windowCLICK or TAP HERE to see stunning before/after photos of how Stain Solver can restore a carpet that might have been on its way to the dumpster.
opens in a new window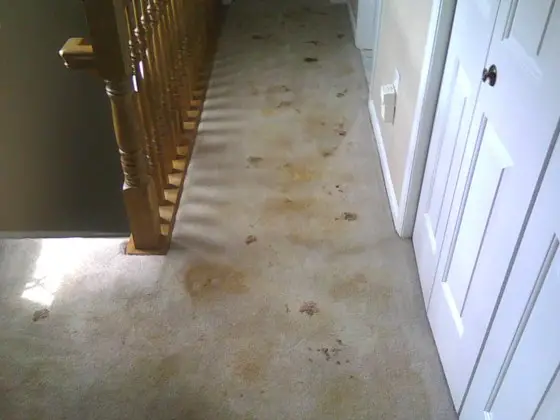 Stain Solver will clean anything that you can get wet with water. As soon as it gets a little warmer, my agenda includes using it to clean the algae and mildew off my kayaks down by the lake. I'll also use Stain Solver to clean my cedar dock panels before I seal them.
opens in a new windowCLICK or TAP HERE to see quite a few videos of me using Stain Solver. What do you think of that blue shirt I'm wearing in a few of the videos? WOW, do you think it makes my eyes pop?
HOT WX

Coming!!!!

Before you know it, you'll have your AC on, You'll be gritching about how certain rooms in your home are still hot and uncomfortable with the thermostat set at 70 F. If you live below the Mason-Dixon line, you may already be gritching.

opens in a new window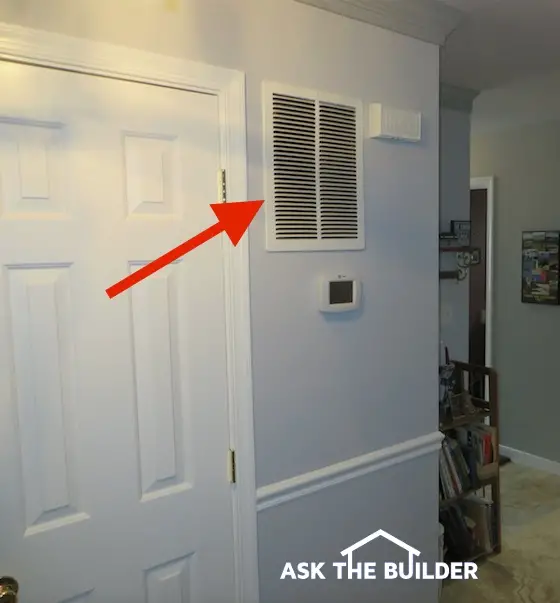 Did you know your HVAC system may have a fatal flaw? If you have a two-story home, did you know with a little work, you can make your house much more comfortable? One-story houses are even easier to fix.

opens in a new windowCLICK or TAP HERE to discover what the problem is and how it can be fixed for good. No more sweating in bed!

That's quite enough for a rainy cool Thursday here in New Hampshire.

I'll be back with more podcasts on Sunday. I'm having a blast recording them.

Is there one you want me to do for you? Just reply here and let me know the home improvement question that's keeping you up at night.

Tim Carter
Founder - www.AsktheBuilder.com
SUPER CLEAN and SANITARY - www.StainSolver.com
Analog Man - www.W3ATB.com

Do It Right, Not Over!


P.S. Would you like to transform an interior fireplace made from brick or stone into something that will make you smile each day? Maggie did it with her daughter. It's easy and the look is simply stunning.

What am I talking about? Well, silly, opens in a new windowCLICK or TAP HERE and scroll down to see. Be sure you pay attention to the one photo where you see the small piles of colored powder!