August 16, 2020 AsktheBuilder Newsletter
Well, I'll be gosh-darned. Dag nabbit, I'm certain you must be a new subscriber! This top spot in my newsletter is reserved seating for you. Put your real estate in a comfy chair and strap yourself in. While the ride won't be as exciting as the Wild Mouse at Coney Island in Cincinnati, Ohio was years ago, it's still going to be fun.
You, though, could be a follower who's been nice enough to stay subscribed. Do you recall the video I did about how to mix drywall mud? You know, the one where I thought I was Cary Grant, Humphrey Bogart, and Harrison Ford all wrapped up in denim?
opens in a new window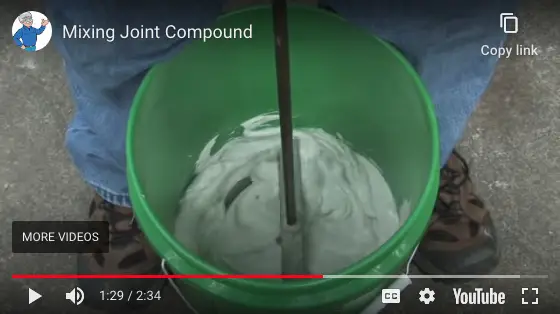 I know, I know, don't quit my day job! opens in a new windowCLICK or TAP HERE and get ready to chuckle.
Do you LIKE this newsletter and still want to get it each week? Good! I NEED YOU to opens in a new windowCLICK or TAP HERE.
Huge YouTube Honor
Several months ago, a senior YouTube team member reached out to me. They were starting a big project to promote some of the top YouTubers in each of the 50 states.
It's called the United States of YouTube. They picked me as one of the top three in New Hampshire. opens in a new windowCLICK or TAP HERE and then CLICK the state of NH to see me.
opens in a new window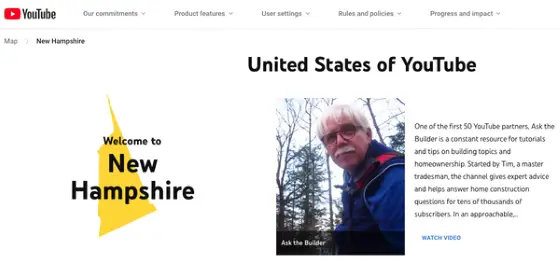 If you want the SHORT CUT, opens in a new windowCLICK or TAP HERE to go straight to NH.
How Words Are Born
I've been a professional writer now for about twenty-six years. As I've traveled the path, I've become quite interested in how words come to be.
Think about the simple word - recreation.
What happens when you go out and have fun, play a game, water ski, go swimming, snow skiing, etc.?
You re-create your psyche coming back to your normal day or life all refreshed!
Now, how about that Girl Scout favorite - S'mores? You know, the graham cracker, marshmallow, and chocolate sandwich.
Well, I'd bet you a dozen dark chocolate Aglamesis pecandes it comes from, (muffled mouth full of s'mores saying) "I want some more!"
Clean Microfiber Anything
Jared reached out to me two days ago about my opens in a new windowSTAIN SOLVER product. I don't know if he was planning to clean microfiber stuff at his house, but he did mention how it makes all his clothes smell spring fresh.
Here's what he said, "I'm a 78-year-old disabled senior on a fixed income. I rely on STAIN SOLVER and have been using it for years. When the virus caused you to be out of stock, I had to go to Costco to get your competitor's cheaper brand which is NO COMPARISON. STAIN SOLVER is simply the best."
Do you need to clean microfiber towels or furniture? Look at these:
opens in a new window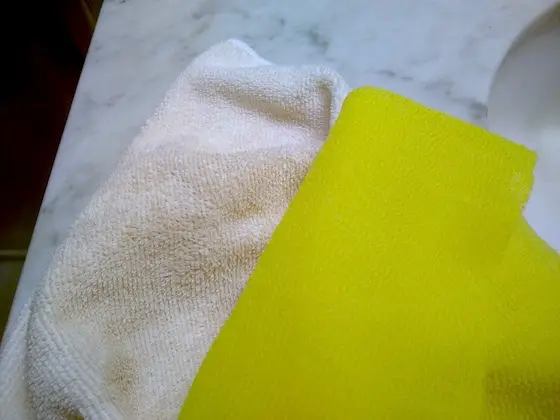 opens in a new windowCLICK or TAP HERE if you want to see how to SAFELY clean all of the microfiber prizes in your home.
Power Outage Feedback
You have no idea how much I value you and your willingness to share great information. In the opens in a new windowlast newsletter, I shared how I made a mistake about not calling the local power company when we lost power. opens in a new windowCLICK or TAP HERE to read the story and see the dramatic photo of what high-voltage power lines can do to a roadway.
Elaine got back to me, asking about surge protectors. I wrote about those years ago and I BEG YOU to opens in a new windowCLICK or TAP HERE to discover something about them that you probably don't know.
She also said to call 911 for a downed power line because they have a secret number to contact the power company. They'll dispatch a fast-reaction strike team to the downed arcing line.
Brian, who hails from the great state of Tennessee, suggested getting in contact with as many neighbors as possible and having ALL of them call too.
The more people out of power from a single issue, the higher up the priority list it goes to get repaired. That makes all kinds of sense.
The Fun Quiz!
I told you last week's quiz would be fun and fulfilling! Maybe you were one of the four-out-of-FIVE who got the answer RIGHT!
Congratulations! Look at the results from last week:
opens in a new window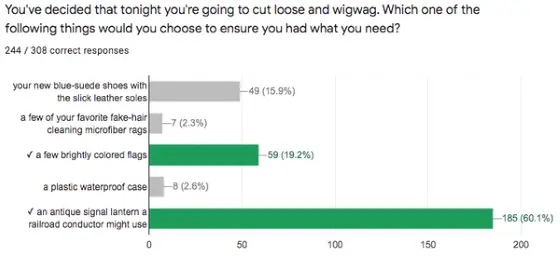 Now don't be getting all high and mighty! Let's see if you can keep your streak going.
You're going to absolutely LOVE reading the story all about how today's quiz came to be. I give you a link to the story after you SUBMIT your answer.
For today's quiz, look at the photo just below. Do you think you can answer a question about these multi-colored wires? When you submit your GUESS, you're going to see a link to a story you MUST READ.
opens in a new window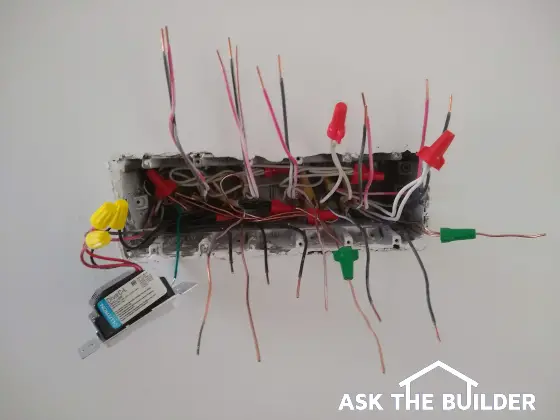 opens in a new windowCLICK or TAP HERE to discover something new and FUN with this week's Fun Quiz!
That's enough for a Sunday, right?
Are you a Stain Solver user? I've got huge news coming soon.
Tim Carter
Founder - www.AsktheBuilder.com
BEST ORGANIC CLEANER - www.StainSolver.com
Morse - Are U Kidding? www.W3ATB.com
Do It Right, Not Over!
P.S. Riddle me this. You need to STOP WATER from getting into your basement or crawlspace. Or, you might want to reclaim your SOGGY backyard from the swarms of mosquitoes that currently have staked their claim to YOUR land.
opens in a new windowCLICK or TAP HERE to see how I'd make your soil drier than the Atacama Desert.