March 19, 2020 AsktheBuilder Newsletter
Are you new here? Welcome! Because of the COVID-19 emergency, my newsletters will be more frequent and shorter to HELP save you time and money while you may be housebound.
BTW, How can I help you? WHAT questions do you have? CLICK or TAP HERE and ASK ME.
You may have been here for as long as twenty-four years. Can you believe I've been creating newsletters that long? You ask, "Tim, where in the HECK are all your past newsletters?"
Easy! CLICK or TAP HERE to go back in time, in months and even years, to see all past newsletters!
William's Beadboard Ceiling
William, from Cincinnati, Ohio - the land of food prizes such as Skyline Chili and Aglamesis dark chocolate pecandes, responded to my offer for help.
He wanted to know how to restore this beadboard porch ceiling: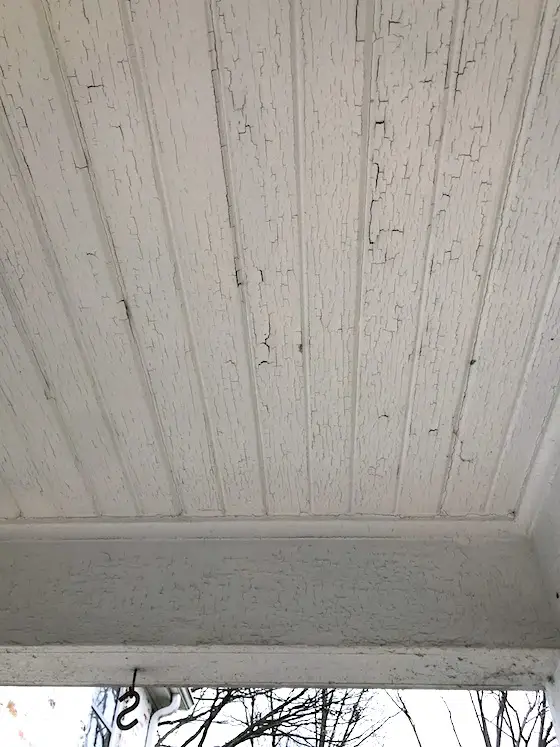 Do you know the exact steps I'd use? Are you positive?
CLICK or TAP HERE to see how to make that beadboard ceiling look new.
You'll also discover what I'd NEVER EVER do!!!
DISHONEST Roofing Bid - MUST SEE THIS!
Please look at this: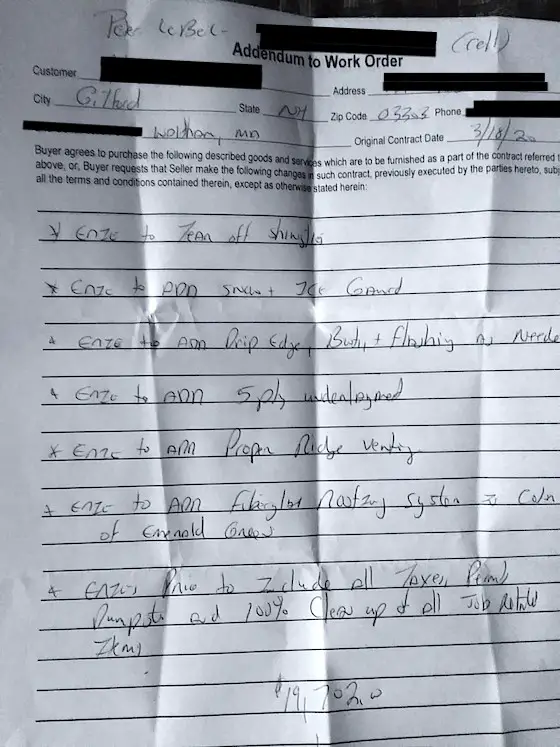 Have you received quotes that look like this?
How do you know if the price you're being quoted is FAIR?
I BEG YOU to please CLICK or TAP HERE to see how my friend Aleda almost got taken to the cleaners.
She's now going to use my Roofing Bid Sheet to make sure she gets a fair quote.
Next Issue - DIY Drywall Patching and Finishing
Leo, who lives in New Jersey, also responded to my offer to help you as we work our way through the COVID crisis. Here's what he wrote:
"I have drywall, mud, and tape in stock right now. I need to patch some drywall holes. I also have the drywall spatulas available. I just wanted a simple explanation as to how I properly patch the holes. Please help. It's my way to get through this COVID-19 nonsense. Thank you, in advance."
This Sunday, I'll have a wonderful set of columns and videos showing you exactly how to do what Leo's about to tackle.
Stay calm!
Tim Carter
Founder - www.AsktheBuilder.com
WASH AWAY GERMS - www.StainSolver.com
Emergency COMMS - 3.539 - www.W3ATB.com
Do It Right, Not Over!
P.S. I want to thank you for praying for my friend a few days ago. She got back fantastic news on Tuesday afternoon and many of us are celebrating. Thank you so much for praying for her.