March 22, 2020 AsktheBuilder Newsletter
Are you a brand-new subscriber? I'm so glad you're here. Welcome! Until the COVID-19 crisis is contained, you'll be receiving more frequent and shorter newsletters from me. I hope it's a help. Speaking of help … Remember, other people need TP too. Share some of that TP you're holding onto if you can.
Not new? Then you know I'm trying my best to help you take care of your home in these troubling times. Let's get started.
Leo's Drywall Repair Project
Leo took advantage of my Ask Tim page a few days ago. You can too! - Go ahead and ask for help. This is what Leo sent:
"I have drywall, mud, and tape in stock right now. I need to patch some drywall holes. I also have the drywall spatulas available. I just wanted a simple explanation as to how I properly patch the holes. Please help. It's my way to get through this COVID-19 nonsense. Thank you, in advance."

As you might expect, I've answered Leo's questions in past columns and videos on my website. I suggest you CLICK or TAP the following links and get up to speed on how to accomplish minor drywall repairs and achieve PRO results:
Repair SMALLISH, Size 10, Drywall Holes
Repair a Door Knob
Do you have a loose doorknob that's been driving you crazy?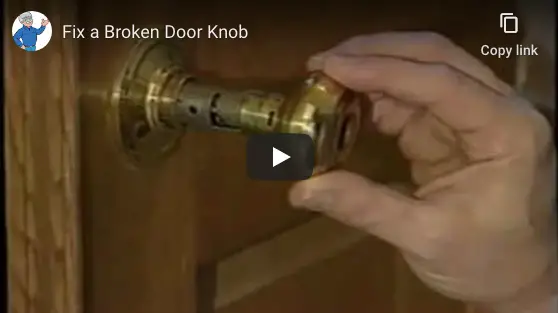 Some have hidden clips and retention pins that make it HARD to figure out how to get at the screws you need to tighten.
Please CLICK or TAP HERE and watch a very short video that will give you a few clues on how to solve this vexing problem.
Resurface Crappy Concrete or Stucco
You may live where it's already slightly warm and there's no freezing weather at night.
That's the PERFECT weather to repair concrete, stucco, or concrete block. Waiting until it's blistering hot is a mistake. Do the work now when it's easier on you and the patching materials.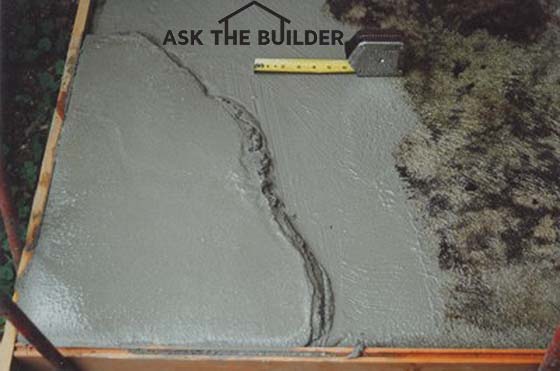 I urge you to check out the following past columns and videos to see how easy it is to repair flat concrete or vertical walls. You'll also see how to fix concrete block that needs a stucco repair.
Simple DIY Concrete Resurfacing
Concrete Block Repair Videos - SCROLL DOWN
LIVE VIDEO

REPORT

I'm a little sad to report that the LIVE video I recorded yesterday was fraught with issues. Not only did the live video start late, but there were all sorts of latency and buffering issues.

I wondered if the source was people overloading the Internet because they're at home during the COVID-19 crisis.

In any event, I'm going to re-record the video and upload it so you don't miss out on the information.

Thanks for your patience and understanding.

That's quite enough for today.

CLICK or TAP HERE to ask me a question. I'll be happy to help.

Tim Carter
Founder - www.AsktheBuilder.com
CLEAN AWAY GERMS - www.StainSolver.com
Emergency COMMS | 3.539 - www.W3ATB.com

Do It Right, Not Over!

P.S. Would you like to see a "HELL, NO! Not-on-my-house photo!"? I'm talking about a serious carpentry error that you may miss when it comes to building a deck. Please look at the photo at the top of the page and study it. Do you know exactly WHAT'S WRONG and how to prevent someone from dying? CLICK or TAP HERE to test the depth of your carpentry skills.